My unofficial Bead-It pal,
Amy
sent me these cute little stitch markers. There was a little mix-up and Amy ended up with 2 Bead-It pals. I don't know who my original Bead-It buddy was, but I'm looking forward to seeing the stitch markers they create. Anyway, look at this: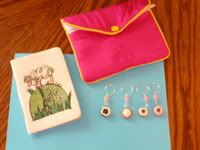 She sent me a cute little notebook, little purse and stitch markers.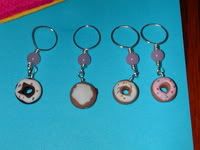 A closer look. See the little sprinkles on the donuts! So much detail!!