Today I cast-on for my
Wave Skirt
. I've only done the first few rows, but I was determined to get started on the "for me" knitting I want to do this year.
I also have goodies to show! I entered the small little contest that Amy of
Amyville
fame had on her blog about the tv show LOST. This is what she sent me: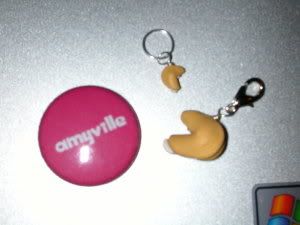 I didn't post about this sooner because I've been under the weather for the past week and a half. Nothing like yarn to make you feel better though! I got my order from
Elann
today. Here's what I got: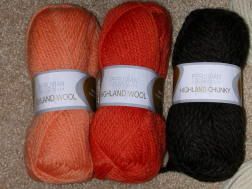 The yarns on the left are for my
Ribbi Cardi
(the colors are Autumn Peach & Orange Brandy - yum!). The dark yarn (color: chocolate truffle)on the right is for
this
. Both yarns are from the Peruvian Highland Wool Collection, but the dark one is chunky weight.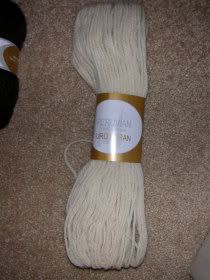 This yarn is going to be my first leap into yarn dyeing and I'm going to be making a
Clapotis
with it.