Finally, I've found time to take photos, upload them and now post. Beware - this is a photo intensive post.
First up, my Ribbi Cardi is coming along, slowly but surely. I'm almost done with the back and I really like this color. It's kind of a pumpkin color, not as bright as it seems to look in the photos.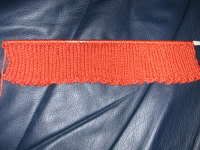 Beginings of a new project.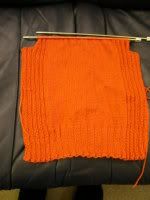 I finally cast on for my first pair of socks. These are going to my sockapalooza pal so I'm going to work to a certain point in the pattern before my next knitter's group because I have read ahead and see some trouble patches. But here is the first few rows: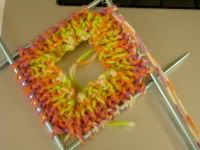 My favorite project at the moment, which is also nearly done, is my Wave Skirt from Interweave Knits Spring 2005 (I think this is the year.)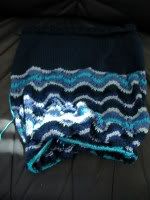 Not sure if you can see it properly since it's dark blue and our couch is dark blue - but the waves are at the bottom of the skirt so this is just showing the full skirt.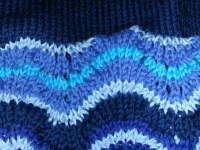 Close-up #1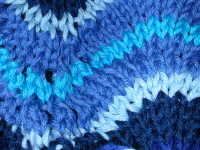 Close-up #2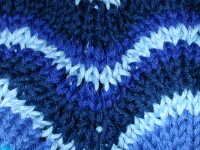 Close-up #3
And I can't believe that I never posted on Valentine's Day - my DH surprised me with roses (!) and chocolate goodies. We
agreed
to exchange cards only and he never sticks to it. I don't think he believes me when I say a card is enough. Here are the pretty roses: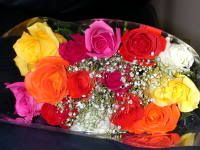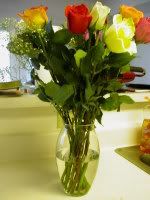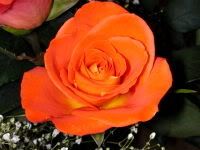 My favorite - an orange rose! It was gorgeous.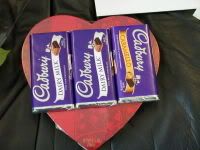 The chocolate goodies included three blocks of Cadbury's chocolate and some Turtles (which I don't eat, so DH got them.)