Here is my first ever finished sock! If it looks a little strange at the toe it's because it's too big for my little foot - these are for my Sockapalooza Pal. The pattern is from
Knit Socks!
and is called Rock 'n' Ribbed.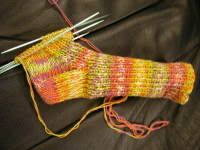 In-progress photo.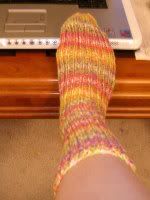 Done! This was one of two photos I took and I think this one represents the colors much better than the other.