Here are the photos of the socks I got from my Sockapalooza pal, Nancy. Along with the socks she sent a cute little bag and some Texas cascarones, which I had to look up on the internet because I didn't know what they were or what you were supposed to do with them!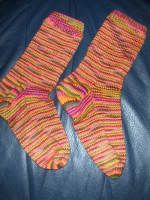 Lying on the couch taking a break - I have worn them twice since getting them.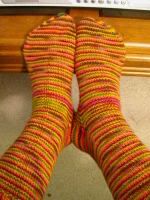 They fit really well and this yarn is really nice and soft, not scratchy.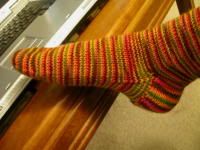 Another view showing up Nancy's good work. This is the second pair of socks she's ever knit!