I ordered this 100% Alpaca from an Ebay seller and it's so soft and yummy (see pic below.) Getting this in the mail today has certainly made life more bearable. I had three exams today. I think they all went well, but still, my brain is rebelling. Now I have to study for the rest of them. I think I'm going to treat myself and go to my knitting group tomorrow, just because I think I deserve it. Anyway, here are photos: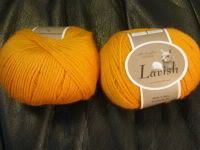 I don't know what it is about orange, but I've been gravitating towards these hues lately. I even bought an orange skirt today. My ribbi cardi is also going to be kind of orange-y.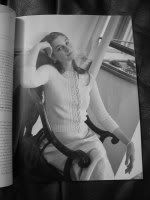 This is what the yarn is going to become once I have time. It looks a little challenging, but since I managed the Wave Skirt from this same issue of IK, I think I can push myself through. I like a challenge.