Gilbert "Stash" West.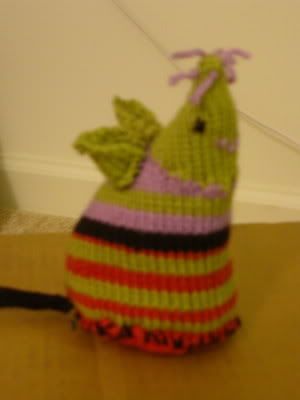 So...he's not the most attractive mouse. I found the instructions on assembly a little bit lacking, but other than that, it was pretty simple. Now I'm going to have to make him a friend!
And the winners are
String Bean
and Sarah of
Front Porch Swing
. The prize hasn't been determined yet, but it will be something knitty related. Thanks to everyone who entered - there were many good names to choose from and it was a difficult decision.