Mousie Mousie is coming along nicely - although it's not as attractive as the one in the picture, but for a first try I think its okay (notice I've not picked a gender - I'm looking over the names people have sent in.)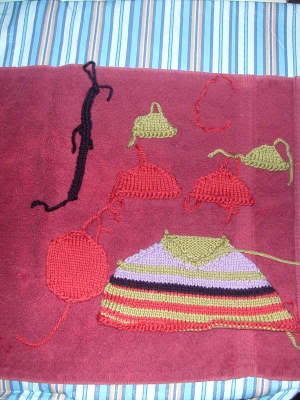 In the bits n' pieces stage.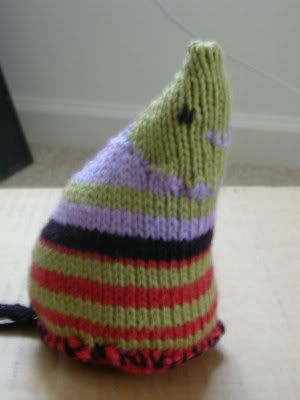 Missing the ears, but mostly put together.
I also got some new yarn today for my
Picovoli
. I got the yarn called for in the pattern (Debbie Bliss "Cathay") from an Ebay seller at $3.99 a ball!
And, not a knitting project, but sewing - I picked my fabric for
this
yesterday as well. I will give you a sneak peak when I actually get started on it.
That's it for now!