I've been knitting quite a bit lately because my other crafty projects have been on hold - I need other bits and pieces before I can get working on them. Picovoli and my Road Trip socks have seen all my attention.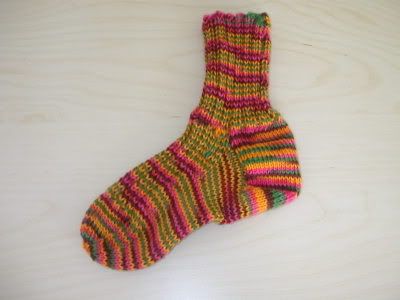 One "Road Trip" sock...the other is waiting to be cast on. It will have to wait until I've completed my newest and time sensitive project.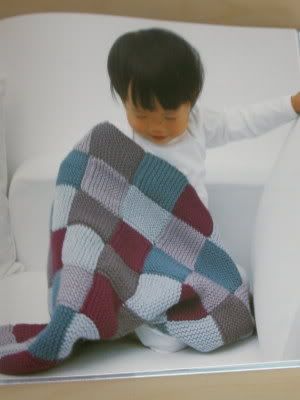 I've got to get started on this Garter Stitch Blanket by Debbie Bliss. Why? Because the baby it is meant for has all ready been born! Yesterday, in fact. My coworkers due date wasn't until August 8th and I was waiting on the yarn from Little Knits. The yarn showed up today -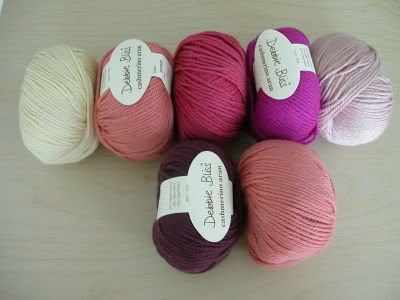 The top 5 balls are for the blanket. The bottom two will be two pairs of Knitty's new pattern, Fetching.
And finally, a sneak peak at the fabric I'm using for my weekender bag: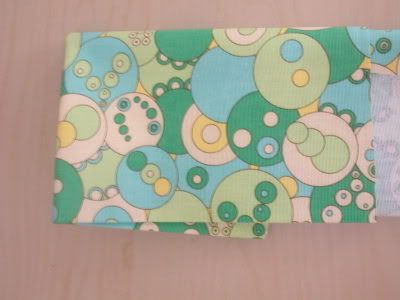 A nice mixture of greens and blues. For the lining I'm simply using a khaki fabric. I'm going to do the handles and cording in the main fabric, even though the pattern says to use the lining fabric.