Other than my Picovoli, I haven't been knitting much. Fetching is almost done, but I'm waiting on a bit of extra yarn. So how do I have FOs? Well, I don't - but my mum has been using some of my stash to make little things for herself. Here are a couple: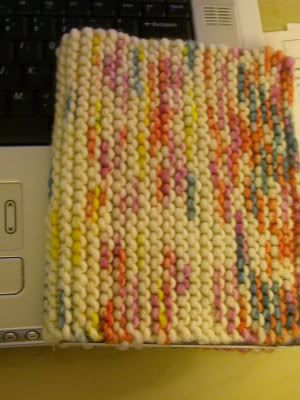 A book cover for her notebook.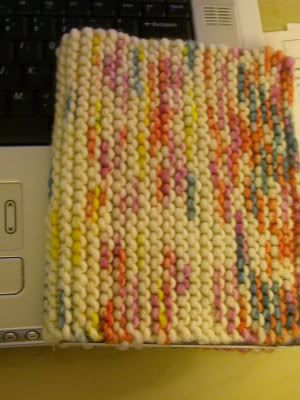 A little purse.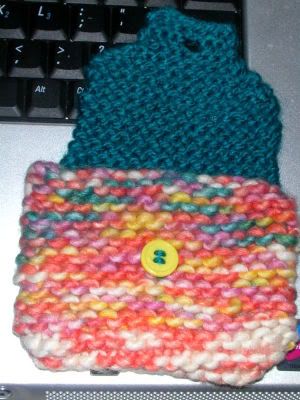 A view of the purse open.