When I got home from work today there was a package waiting for me from
Bekka
. She was my partner for Kelli's
It's A Wristlet World
swap. Look at what she sent me!
This box contains my wristlet (close-up photos below),
this
, 2 balls of Sugar n' Cream yarn in colors Swimming Pool (I just bought a ball of this yesterday!) and Neptune Ombre, three small spools of ribbon, a pack of playing cards, Nancy Drew's Guide to LIfe, some smelly soaps (nice!), a cute notebook, one tube of white sugar & mango lip gloss, mandarin orange lip balm, and three balls of Artful Yarns Cinema, oh! and some cute ladybug magnetic page clips (which will come in handy since I'm an avid reader). So, THANKS SO MUCH Bekka.
I'm going to use this as my little toiletry bag that I carry in my every-day bag.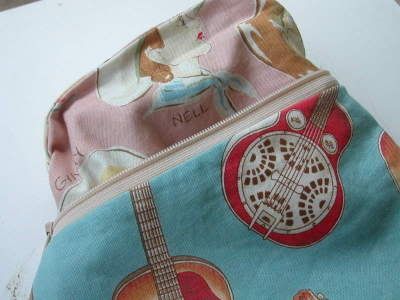 A closer look at the lining - cowgirls!