Drum roll please! Here are the results of my first Kool-Aid dyeing experience.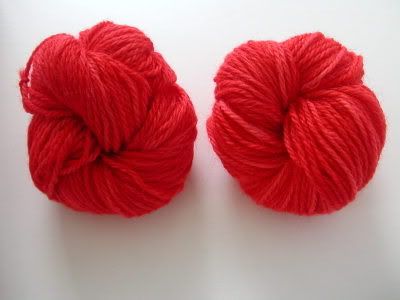 Slammin' Strawberry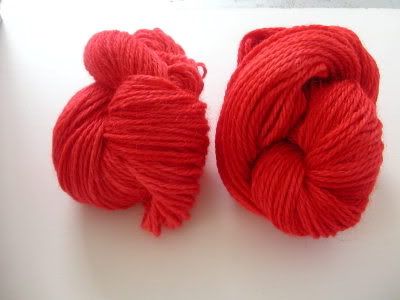 Cha-Cha Cherry. The one on the left was made with 2 packets of Cherry Kool-Aid, the one on the right with 3 packets. I like that one better because it's a little darker.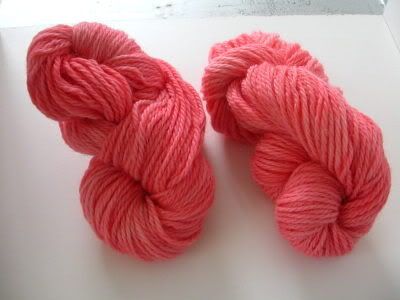 Sweet Pink. This is my favorite color.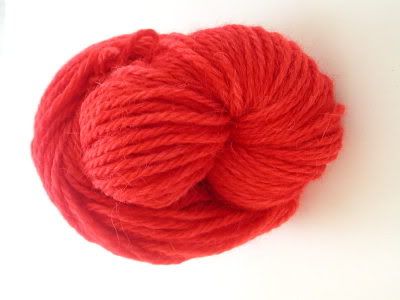 I'm calling this skein Rockin' Red. It was made with 3 packets of cherry, 1 of strawberry and 1 of watermelon cherry.
I'm very happy with how my first attempts have turned out. I am thinking of trying to re-dye some of the skeins because there are obvious light spots (not just lighter color, but lack of color). I think the only one that doesn't have this problem is the last skein of Rockin' Red. I would appreciate any feedback from more experienced dyers.