What with classes starting and working, I haven't had much time to knit. The next few weeks will be filled with very little precious knitting time - but I have done a little bit.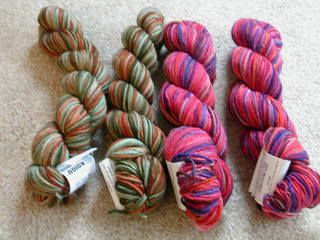 Yummy Koigu KPPPM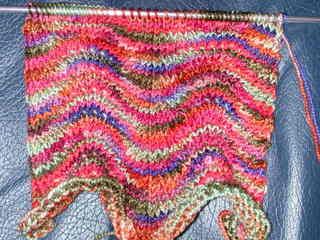 The scarf for my ISE scarf pal (knitting with Koigu KPPPM from above)
A close-up of the scarf. The colors are a little brighter in this photo than in real life.
I also cast on for the Pea Pod Set hat. Since my nephew isn't due to make an appearance until January this project doesn't have the same sense of urgency that my ISE scarf does. I also haven't resized the photo I took of my progress, which is why it isn't here.
I also managed to do a little sewing too. This tote has been made for a swap, which is why the details are a little scarce. I don't want to give it away. It is filled with some goodies, which will also not be shown.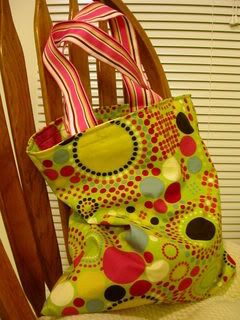 No pattern used - just something I worked my way through.