I am on the second sock now with the Holey Sock pattern. Here is what the first one looks like: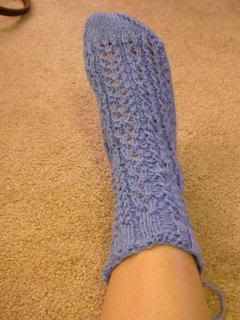 I'm rather sad that I haven't been able to knit as many socks as planned during this month of Socktoberfest. This is my first, and likely to be my only pair! If I cast on for others can they still count?
In other news, I received my consolation prize from Jennifer of
Craftlilly
for the Knitflix swap.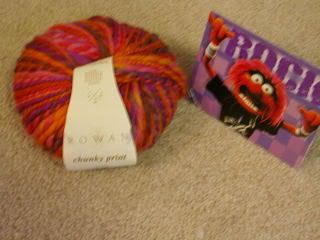 The yarn is some gorgeous Rowan Chunky Print. It's approximately 110 yards so I'm thinking of making a hat or maybe a scarf (if I can.) Note the cute "Animal" card - The Muppets were one of my favorite shows as a kid.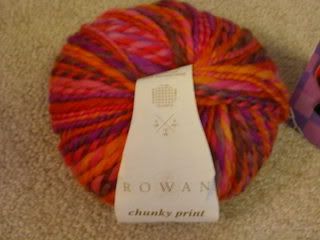 Yarn close-up.
I have also been busy ordering and putting together package ideas for my Sockret Pal and my SP9 pal.