My only major purchase over the crazy Thanksgiving shopping weekend was this sewing table/cabinet. It was onsale at Jo-Ann's and since I needed something like this I decided to go ahead and get it. I also put it together myself!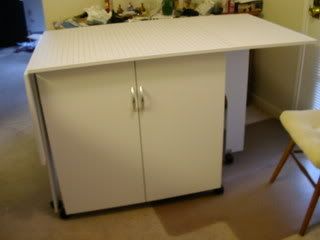 Closed with one flap extended.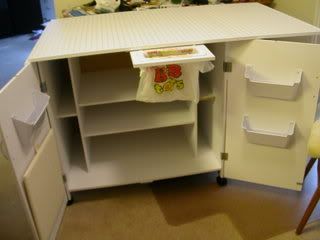 Open with one flap extended.
Full of stuff. There is still room for more stuff, but I have to go to work this evening so I don't have time to do any more with it.
DH is going to come home from work and wonder what on earth this thing is in our little dining area. :)