...and there was a package, from my SP9!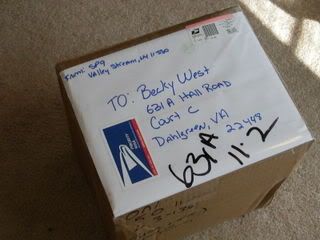 Sometimes our postie rings the doorbell, sometimes they don't.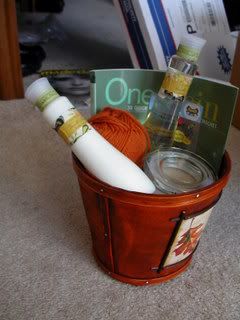 An overview of the goodies.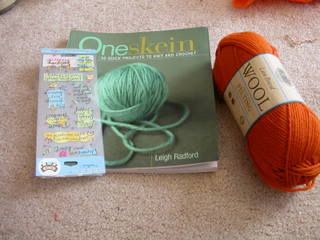 The ONE SKEIN book (from my wishlist), some cute stickers and a ball of Lion Brand wool in PUMPKIN. I think orange is becoming one of my favorite colors.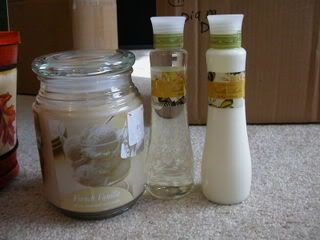 French Vanilla candle, vanilla scented shower gel and body lotion.
A close-up of the cute little bucket everything came in.