Tomorrow is my birthday! It's number 29. I'm not feeling too bad about it really, although I do wonder sometimes where the time has gone. :) Last year on birthday number 28 my biological clock starting ticking...I really did think this was just a myth, but for some reason (I kid you not) I just felt like I was ready to have a baby. So my goal for next year is to make that happen. I have (kind of) been diagnosed with
PCOS
so it's not been smooth sailing this past year. Fingers crossed that in the coming months I will have news to announce here.
I got a couple of Christmas projects done this year. First, I finished a pair of Fetching for a work friend, but I forgot to take a picture.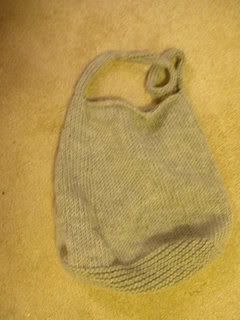 Sophie Bag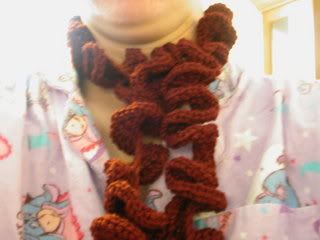 Potato Chip Scarf
: Excuse the photo, it is a bad self-pic. Notice my Eeyore PJs?