Well...actually it was more like an ice day here in Virginia. My classes were cancelled so I had the whole day off. I contemplated spending it knitting, but realized that as a responsible adult I had to do some non-knitting as well. So I worked on a couple of projects and also did some reading for school.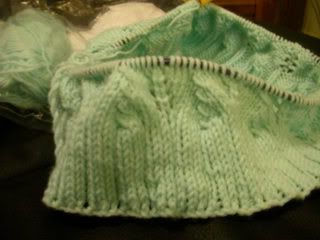 Razor Cami
. There is also a KAL for this.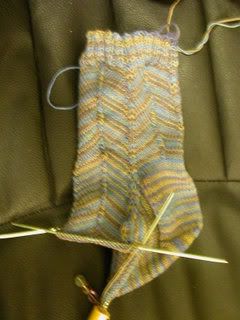 Jaywalker Socks
Other knitting news, my first Socks that Rock Club package should be coming out soon (according to Blue Moon Fiber).
In other news, I'm an aunty again with a new nephew as of last Friday: Bryce Alan, approx 8 lbs 2 oz.