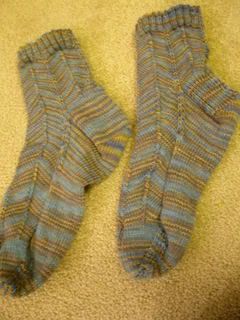 The long-awaited socks...unfortunately there is a big difference!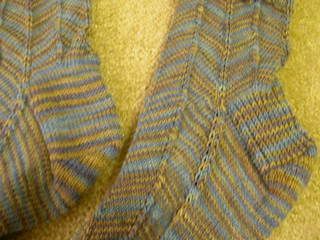 Somehow (and I still don't remember how) one heel is ribbed and the other isn't! I don't even remember doing it.
Pattern:
Jaywalker
Started:
So long ago I can't remember!
Finished:
March 5, 2007
Recipient:
My Sockret Pal.
Notes:
As mentioned above, there is an obvious difference in the heels, but my pal says its okay. I would re-knit if I had the time, but this is the last month of the swap and I'm busy with an internship and college, so very little knitting time. I think I started these socks way back before Christmas and this is how long it's taken me to finish them.