Spoiler Alert:
If you still haven't gotten your STR package, well, I feel sorry for you. Anyway, if you don't want to see the colorway don't read the post.
I finally got my STR package. From reading the STR blog I figure they send it out alphabetically, which is why I'm so far down on the list with 'W'. I swear, if my maiden name hadn't given me so much grief as a kid I would have kept it - it started with 'B'.
Anyway, without further ado..here is my STR package.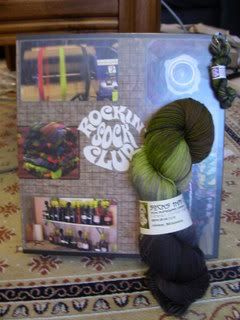 All the goodies together. I especially love the little key chain with emergency sock yarn.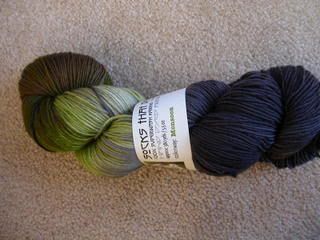 And a close-up of the yummy goodness. Now I wouldn't have normally chosen this colorway, but it's quite lovely (obviously a photograph doesn't do it justice).